The Congregation of the Missionaries of St. Charles – Scalabrinians – is an international community of men who have as their identity and vision to be religious missionaries, who follow in the footsteps of Bishop Scalabrini on behalf of the migrants.
The Congregation of the Missionaries of St. Charles or Scalabrinians was founded by Blessed John Baptist Scalabrini, Bishop of Piacenza, on November 28, 1887, to assist the migrants who were crossing the Atlantic to reach the Americas. The beginnings of our Congregation were humble and unpretentious: just two Italian priests who made their vows in the hands of our Founder. The first mission fields were the United States and Brazil. Subsequently, keeping pace with the evolution of the migration flows, we reached other countries and continents.
Discover more about John Baptist Scalabrini
Today, our religious Congregation is present in thirty-one countries, with about 600 missionaries and about 400 seminarians, coming from twenty nations. We aim at serving all people on the move, especially migrants, refugees and IDPs, in order to defend their rights, to promote a more humane society where the migrant is not seen as a foreigner or an illegal, but a citizen with full rights and a resource for the receiving society. .
We accompany those who are permanent or temporary migrants, workers as well as seafarers, that we meet at the port. We exercise our ministry all around the world in parishes and communities, ethnic missions and linguistic chaplaincies, reception centers, shelters for the migrants, and at seaports.
We are present in national and diocesan Church organisms; in centres of migration studies, like SIHMA; in the teaching and in-depth study of the pastoral care of migrants through the Scalabrini International Migration Institute (SIMI).
We engage in lobbying and advocacy through the Scalabrini International Migration Network (SIMN) and through an international network of public and private institutions, dealing with migrants of every condition.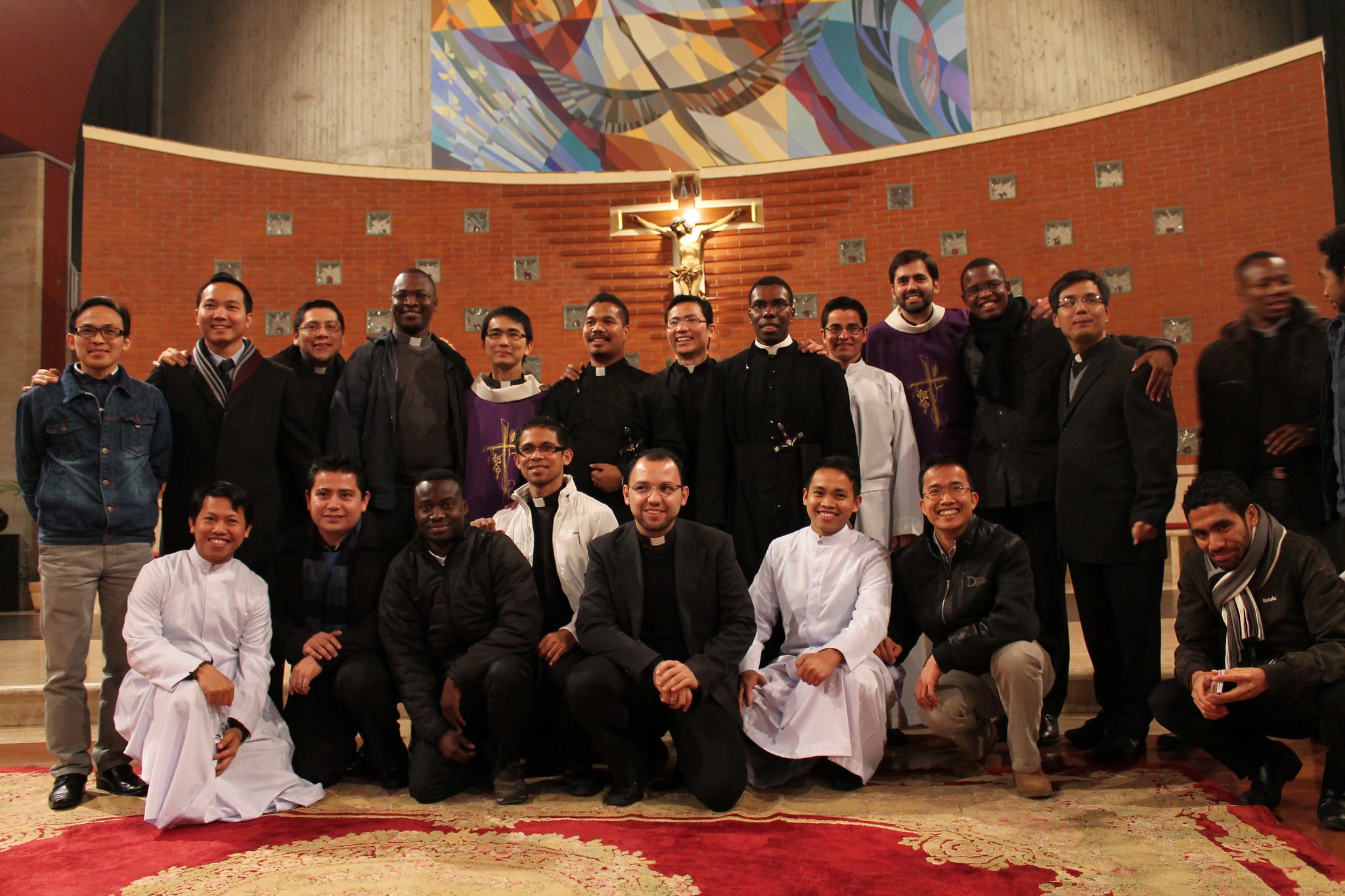 The key words for our presence and ministry in our missions, according to our charism are:
specificity: we are focused on our specific mission, that is serving migrants, refugees, seafarers and people on the move
significance: we are committed to a ministry and service that is relevant and able to be a seed of newness in the Church and in the society
exemplarity: we want to be testimonials of our charism through our ministry, so that others can be inspired to continue our service after us
Our areas of work are:
Pastoral care of and spiritual assistance to people on the move
Social projects, research on human mobility, and promotion of human rights and dignity of migrants, refugees, seafarers
Activities linked with the charism of our Congregation and promotion of our spirituality