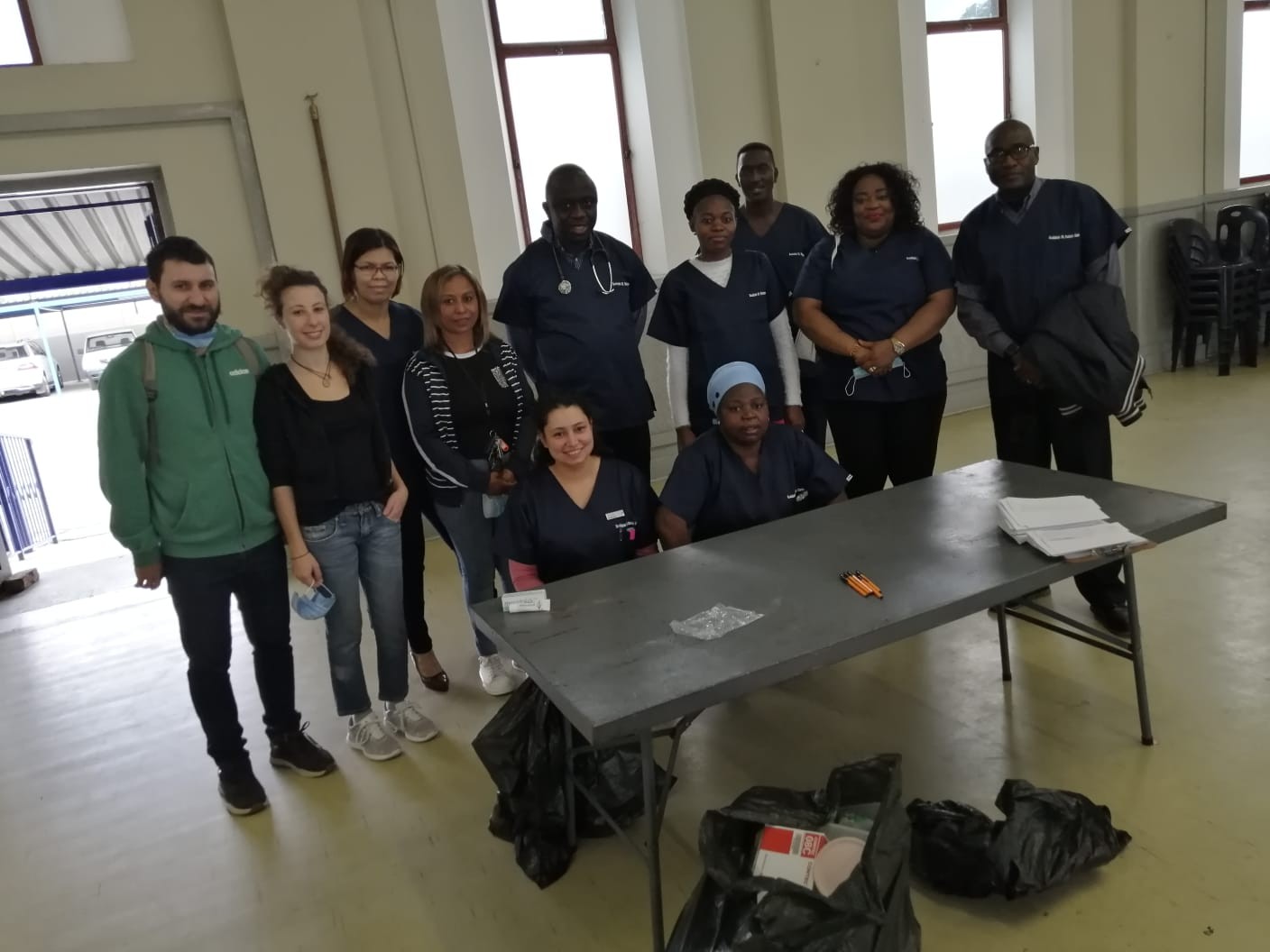 Beginning of a new experience for SIHMA and volunteers from Italy
Renato and Mariacristina, the two volunteers finally arrived from Italy! It was a long trip and they were so tired but all Scalabrini staff have warmly welcomed them. Father Jorge and Father Eduardo picked them up from the airport and they came home together.
In addition, the SIHMA administrator Dhano was there to welcome them and to show them the new apartment that they are really pleased with. They said that the apartment is wonderful: there is a big kitchen, a bright bedroom, and two extra rooms that will become a bathroom and a guest room.
At night, the fathers made a typical Southern African dinner called a Braai. Mariacristina and Renato enjoyed all and they are so grateful to be here.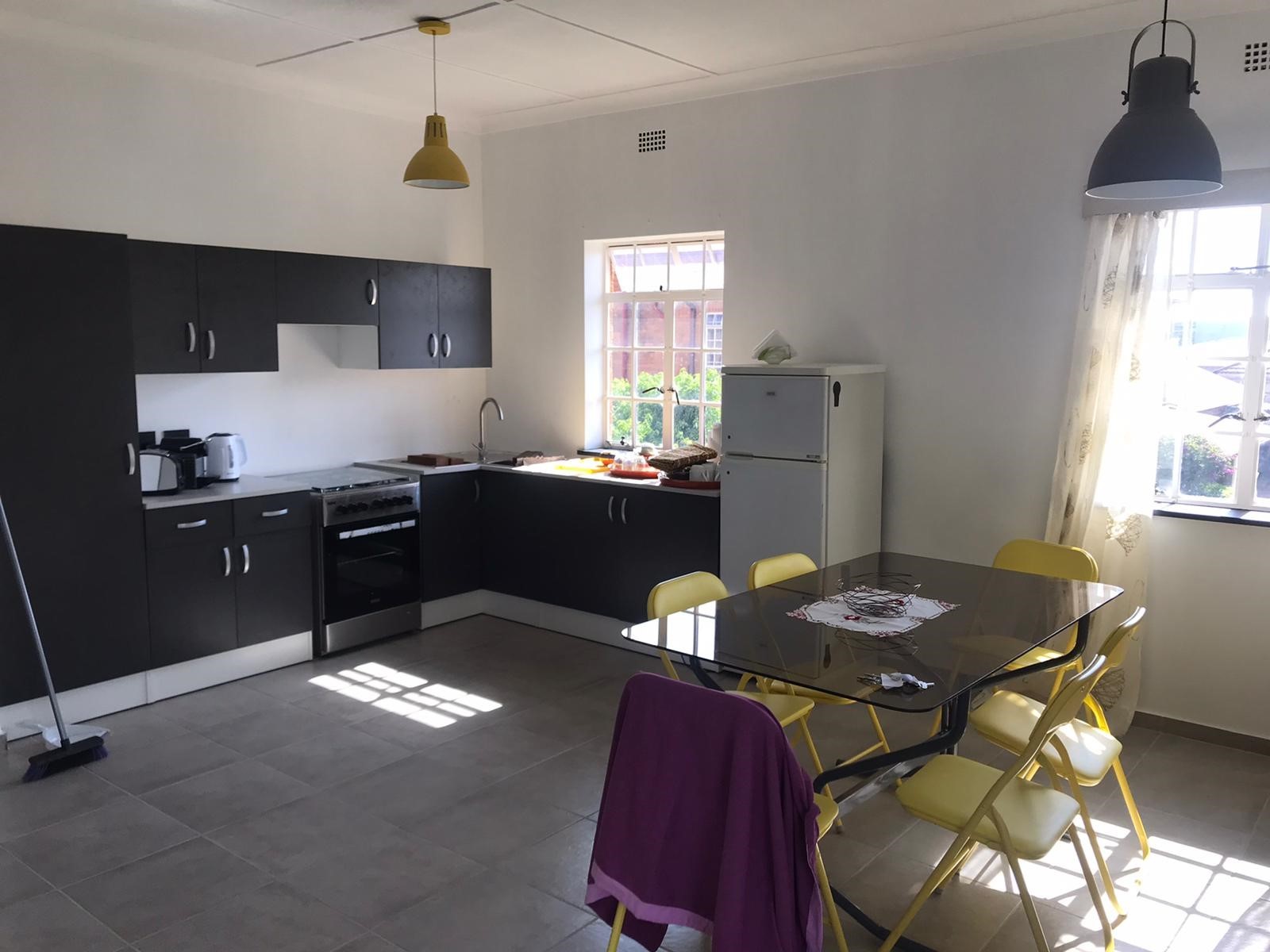 Health Screening and Testing
November was an exciting month for the Health Centre as it seen the first of many campaigns that will be happening at the centre as well as the collaboration with various partners.
On the 14th and 21st November the doctors and nurses, that are volunteering at the clinic, arrived and offered the Parishioners of St. Patrick the opportunity of having their cholesterol, blood pressure and glucose tested free of charge. This at subsidised clinics can see individuals pay anything from R100 to R300.00 per test done. This has definitely been of assistance and many were attended to, and provided with their test results and assisted further or referred depending on the severity of the results.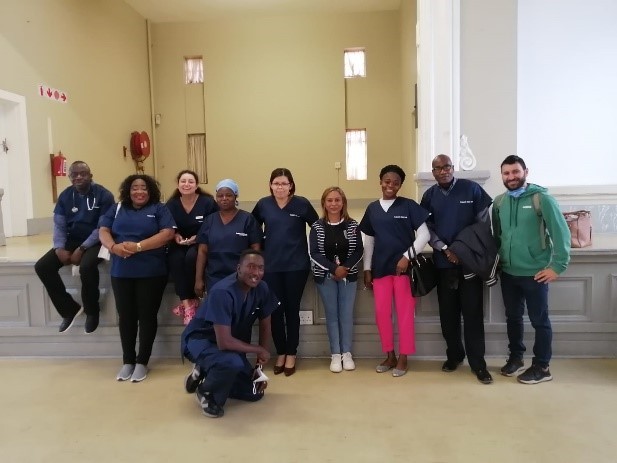 Figure 4-Doctors and Nurses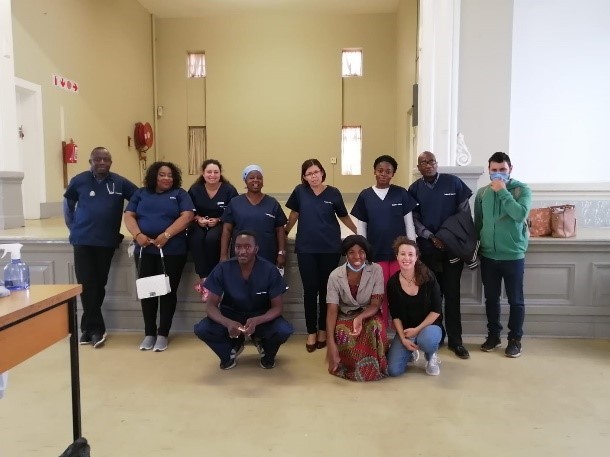 Figure 5-Doctors and Nurses with Volunteers and Administrator
We had 40 people that were screened and of which two were referred to the public hospital due to their High Blood Pressure, and one of them was a pregnant woman.
This also allowed for some of the Parishioners to join us as well for the Pre-screening of their eyesight as well.
Many of these clients were excited and enthusiastic to see the clinic officially running and able to assist them with the many health challenges that they have.
The Monday after the Sunday parish health tests initiative also seen clients come to the centre to seek assistance with their health conditions. Furthermore, we have looked at collaborating with JRS so that we could make use of their Community Health Care workers when they available to do the basics.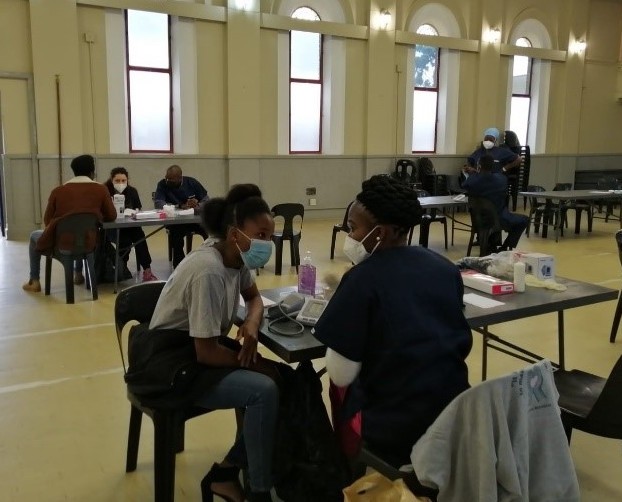 Figure 6-Consultations taking place
Figure 7-Pre-Screening
Pensioners, youth, and children all made their way to the hall to get assistance. From just chatting to doctors and nurses around their concerns to discussing prevalent health challenges. Files were opened and a list of clients that has been compiled for our database for our clients that will be seen to on a regular basis.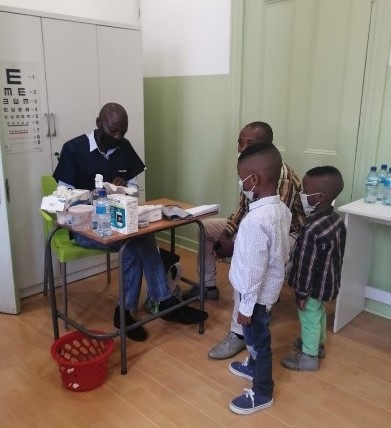 Figure 8-Consultation in the Surgery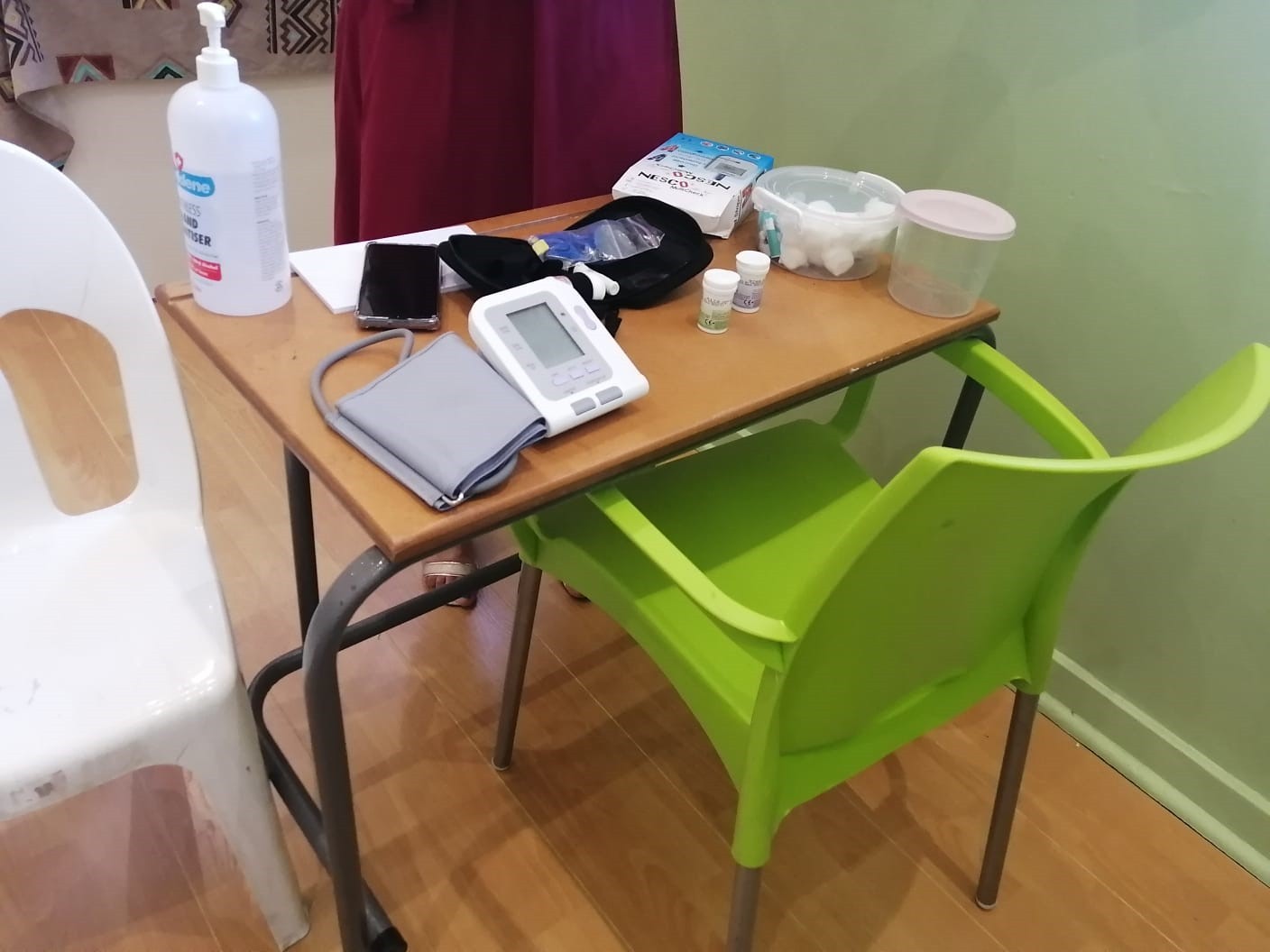 Figure 9-Table set out for Doctors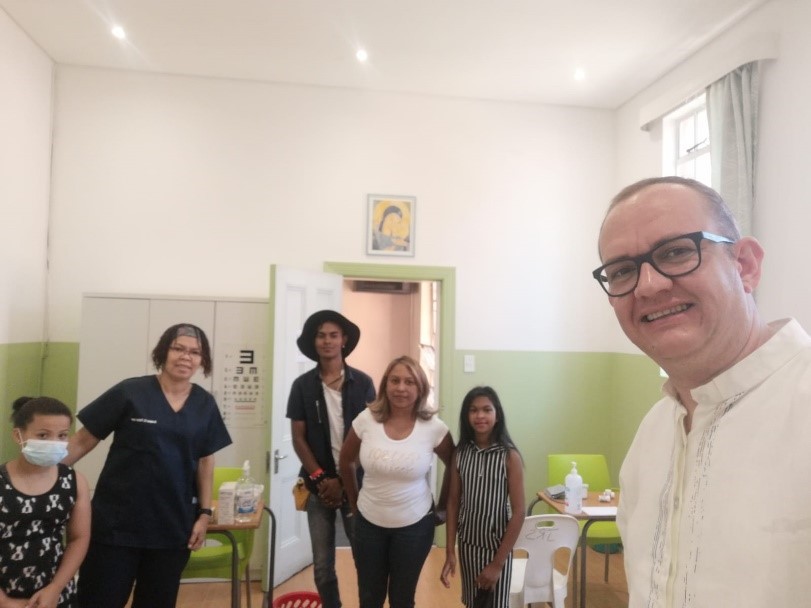 Figure 10-Local Clinic Team
Eye Tests and New Glasses -The One Sight Campaign
Onesight went to the Scalabrini Cape Town offices and had seen to many beneficiaries during their time there. Fr. Filippo then proposed that they visit the St. Patrick Scalabrini Community Health Centre and do the same exercise there.
A meeting was held and training was provided to the Administrator as well as volunteers from JRS to do the Pre-Screening. Dhano Letchman (Administrator), provided additional training to the volunteers as well as the ladies from the Legal clinic for the pre-screening.
From the 8th to the 19th November 2021 the Pre-screening took place and we saw to 300 people being tested.
The 24th, 25th, 26th November saw further screening and the team from Onesight arrive. All Covid Protocols were strictly adhered to and close to 450 people's eye sight were tested. Many received Reading Glasses, others received Clippers, and those that needed prescription Spectacles had the opportunity to choose their frames and these were sent off to the Lab for them to be made.
The frames ranged from Ray-Ban, Prada a well as Armani. Therefore, clients were truly spoiled by their choices.
The staff was composed of five specialist ophthalmologists and some volunteers who took part in the initiative. A path was planned in which the beneficiaries had to go through some steps before undergoing the eye examination. All those who failed the optometric test were given glasses.
The SIHMA staff played various roles during the three days and their contribution was crucial to the success of the event.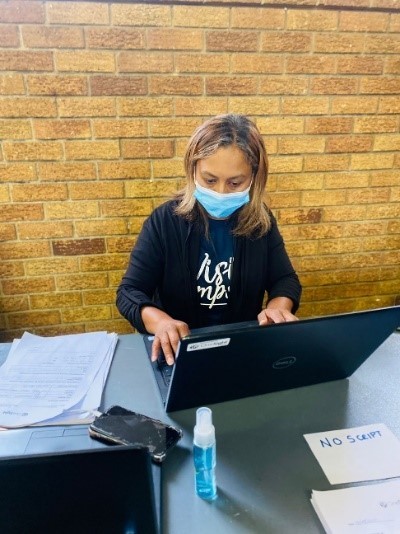 Figure 11-Administrator Doing Data Capturing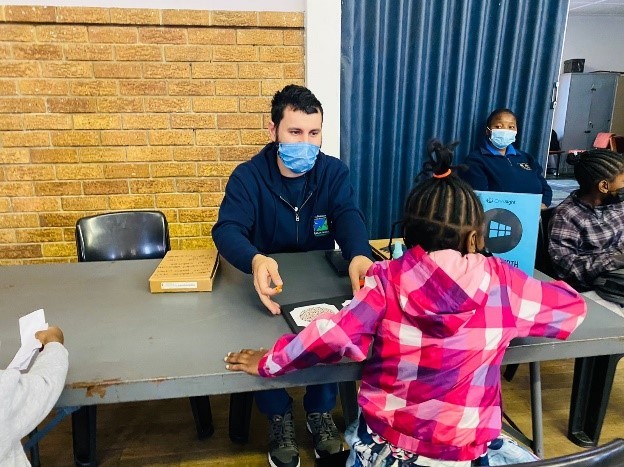 Figure 12-Volunteer Assisting with the Kids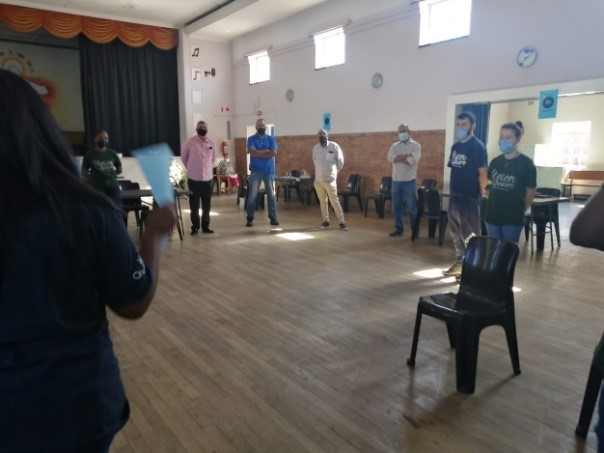 Figure 13-Scrum Meetings Figure 14Frames Selection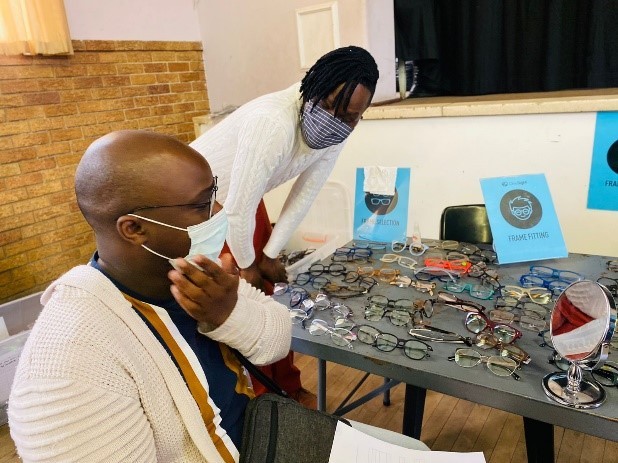 Figure 14-Frames Selection
This was a complete success, and although many clients seen via the booked appointments, the initiative also saw many walk-in clients come through and get assisted.
It was challenging to refuse people as there was a quota that had to be kept but most of those in attendance were seen to on the day or seen to the following day.
Conclusion:
Poor eyesight has a huge impact on people's everyday life. It sees many children struggle at school and impacts on their confidence as well as their social well-being. Many of the clients that came in to do the Pre-screening and had an opportunity to speak to the staff from SIHMA kept remarking on how they were not able to read the Bible due their eye problems. Some of them had glasses and when tested with their glasses on they still failed the pre-screening that indicated that their eyes has drastically changed or worsened.
This is the sad and harsh reality of what we face, and across the board refugees, migrants and disadvantaged locals suffered this one common problem.
Initiatives such as this will be looked at to do this on a more frequent basis as the need is so real. Day's later people still arrive at the clinic seeking assistance for their eyes.
It has been moving, overwhelming and emotional three days watching people come in to get their eyes attended to. The struggle is so real, so the next time you able to pick up a book and read without the aid of glasses, or the next time you wake up and simply see the world around you, remember just how blessed you are as many does not have this opportunity.
---
Categories:
---
Tags: