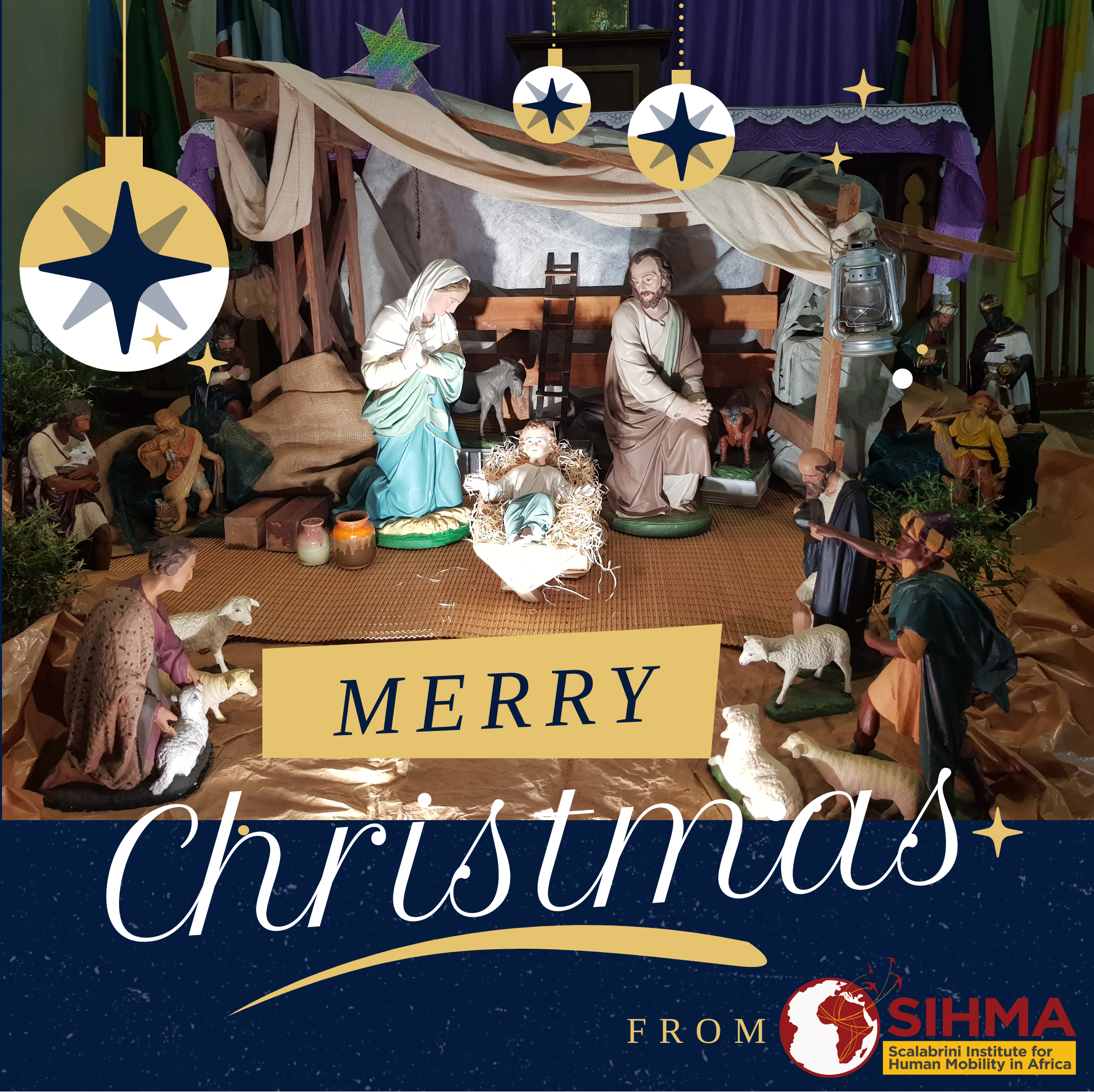 Born in the stable not in a home
One of the songs that are regularly sung by those who are far from their homes as we are approaching the Christmas season is "I'll Be Home for Christmas" done by Bing Crosby. Christmas has been regarded for ages as a feast to be at home with parents, brothers, sisters, grandparents, and friends! To gather together as a family at home playing Christmas games and listening to Christmas music! What a wonderful sense of belonging to be at that place that carries the name, "home" for celebrating the nativity of Jesus! Many people around the world who work and stay far from their cities or countries, when Christmas comes, pack their bags and return to the place called "home". Naturally, there is an emotional attachment and feeling of belonging to that place. The desire for returning home for Christmas and being embraced by the loved one/s could be realized by those people who have the place called "home" and have possibility of returning. A forced migrant like a refugee, asylum seeker, and displaced person who have been uprooted from the place so-called home by conflict, violence, or natural disaster, would have no such a desire during the Christmas season because the departure from their last place of residence and their resettlement in the foreign place causes the emotional entanglements in relation to a place called home.
Jesus whose birth we celebrate on Christmas was not born in the so-called "home" but a stable. He was born out of his "home", as the Evangelist, Luke explicitly said, Jesus was laid in the manger, "… because there was no room for them in the inn" Luke. 2, 7. Many biblical scholars agree that, in the time when Jesus was born, wealthy families in Israel had homes that had a stable. The Manger was placed outside homes in the stables. Thus, in an affirmative way, Jesus was born out of "home" in the sense of the physical home, a dignified place. We might say, He was born "homeless". But also, He was born outside of his home town, as the Evangelist, Luke wrote that; "… Joseph too went up from Galilee to the town of Nazareth to Judea, to the city of David that is called Bethlehem…" Luke 2, 4. We might as well say Jesus was born as an internal migrant,
After Jesus' birth, as a small and vulnerable child, King Herod wanted to persecute Him. When the Magi had left from their visit, Joseph was instructed by an angel of the Lord not to return to their homeland in Judea, but to take his son and wife, to escape the murderous rage of the king and seek refuge in a foreign land (Cfr Matthew 2: 13). Jesus experienced the phenomenon of being an undocumented child refugee with his teenage parents in the foreign land of Egypt. When King Herod died, Jesus's parents and Him, returned to His home country, but not to His home city, because of fear of Archelaus (King Herod's son who was then ruling) who might well kill Jesus, so they went to dwell in the town called Nazareth, (Cfr. Mt. 2, 22). After choosing his disciples, Jesus told them from the beginning that He has no place to lay his head because mobility was part of His life since birth.
Jesus was born in the manger so that he could guide and accompany all human beings to the home, where they all belong and no one feels to be an irregular migrant, refugee, asylum seeker or displaced person, and where everyone finds his/her true identity and dignity. Any place human beings might build on earth, no matter how comfortable it may seem, is not "home", it is just a temporary dwelling that serves only as a shelter until that lasting home can be reached. The notion of home in main cultures assumes the meaning of a defined and specific place, associated with sedentariness, where one feels a sense of belonging, familiarity, and security. In the lives of some migrants, especially those forced to leave their place of residence, the same notion assumes another meaning, it becomes a place of fear, persecution or exploitation. For Jesus the notion of "home" goes beyond merely physical space, it is a place where a person's identity and dignity are not in question, where all human beings are considered as made in the image and likeness of God. That's where all human beings regardless of the legal status in the countries long to be.
Therefore, celebrating the nativity of newborn Jesus with this in mind means celebrating the birth of One born as a migrant in the stable, and searched for refuge in the neighbouring country for fear of persecution, giving the new meaning of the so-called home, it's no longer spatial. The migrants who have been separated from their places called "homes"; being a city or town, as internal migrants or countries, as international migrants, the feelings of loss and detachment are great, but through the story of nativity they are surely comforted.
The nativity of Jesus is a feast for all those migrants and refugees who feel homelessness, where the whole world has become their home and the sky becomes their roof. It is the feast for all those who have been displaced within their countries, losing their "homes" that provided them security and dignity. It is the feast for all those who have fled from their countries because of the wars, persecution, and social discrimination, in search of refuge in other countries, and finally is a feast for all those who, for bettering their lives, have left their home countries in search for opportunities in other countries.
by Frather John Kawisha (CS), and edited by James Chapman (SIHMA Project Manager)
---
Categories:
---
Tags: