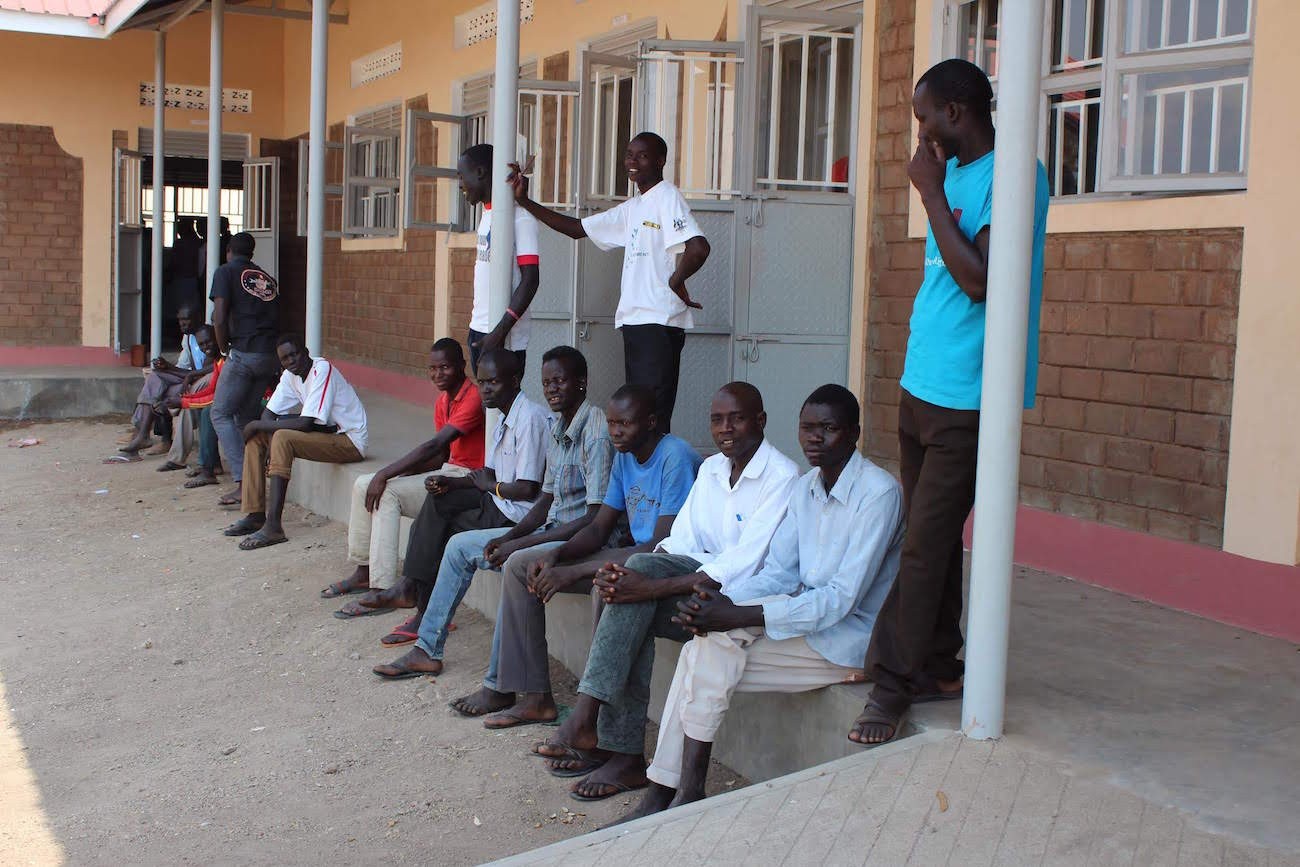 Detention and Migration
One of the fundamentals of ensuring dignity and protection of human rights of people on the move is ensuring they are not subject to arbitrary or unlawful arrest, detention, and deportation. Migration and freedom of movement are fundamental tenants of what makes us human.
Detention of people on the move, particularly for the purpose of deportation or regularising sojourn, should only be as a last resort and alternatives to detention should be prioritised. No country should be detaining children for immigration purposes. Regrettably however, it appears that sight of the dignity and humanity of people on the move is lost on many.
UNHCRs Global Strategy Beyond Detention 2014-2019 identifies three main goals of the strategy which are: End the detention of children; Ensure that alternatives to detention are available in law and implemented in practice and; Ensure that conditions of detention where detention is necessary and unavoidable meet international standards by, inter alia, securing access to places of immigration detention for UNHCR and/or our partners and carrying out regular monitoring (1).
In response to migration detention it is important to look at and implement in so far as possible alternatives to detention but also to ensure that those that are in migration detention are protected and are able to access rights and services. The IOM accordingly promotes alternatives to detention and aims at 'minimizing the negative impact of detention on a migrant's physical and mental well-being. IOM assists governments to achieve humane detention conditions by improving the living conditions and services available within detention centres' (2).
It is unclear how many migrants are held in detention with most African countries either not taking stock of the number of migrants in detention or if they have these statistics the data is not readily publicised. Accordingly if we look at immigration detention profiles from the Global Detention Project of the 51 African country immigration detention profiles a figure for immigration detention is only available for Kenya as 1000 immigrants in detention in 2015 (3). However detention figures in certain African countries are likely to be substantially higher. There are also a number of African nationals held in detention in regions surrounding the continent for instance Saudi Arabia has an immigration detention population of 1,996,069 many of which are nationals from African countries (4).
In South Africa arrest and detention of migrants with expired immigration documentation or who do not have documentation is a regular occurrence, with for example 560 undocumented foreign nationals arrested in police raids in August 2019 (5), hundreds of undocumented foreign nationals arrested in Durban on 1 January 2020 and over the festive season (6) and almost 8000 foreign nationals arrested by one metropolitan Police Department (the Johannesburg Metropolitan Police Department (JMPD)) between 2016 and 2019 (7).
Generally speaking detention is a consequence of criminal activity or a reasonable suspicion thereof, however in the context of people on the move, people are readily held or detained for administrative not criminal purposes in order to deport them. In South Africa for instance one may be arrested and detained under immigration administrative detention for a period of up to 120 days. Up until 2017 this arrest was not subject to the Constitutional safeguard of having ones arrest scrutinised and confirmed by order of court within 48 hours of arrest. Even those charged for criminal offences had the right to appear before a court with in 48 hours, so denying this right to people on the move arrested for deportation prior to the 2017 change was absurd. All detentions for deportation in South Africa are subject to court oversight as a result of the Constitutional Court judgement of Lawyers for Human Rights and Minister of Home Affairs (Case CCT 38/16), which requires that all persons detained for purposes of deportation be brought before court within 48 hours (8). Additionally people on the move in detention have fair trial rights including the right to have their case heard in their language and the right to legal representation. According to the 2017/2018 South African Department of Home Affairs Annual Report the Department 'completed 15 033 deportations during the reporting period.' There would have been a concurrent 15 033 arrests and detentions and this figure does not include the numerous other detentions for the incomplete deportations for those unlawfully arrested who were released as a result of effective court oversite finding their detention unlawful and ordering their release. It is important to note that in terms of South African Legislation (Section 34 of the South African Immigration Act of 2002 (9)) to deport a migrant the government need not but merely may arrest a person for deportation and yet in practice this the default position is to arrest foreign nationals. The Scalabrini Centre of Cape Town (SCCT) in the news section of their website wrote an article in September 2019 on Migration-Related Arrest, Detention, and Deportation (10) and developed a useful infographic (11) on detention of migrants both of which are very helpful particularly to people on the move at risk of deportation.
Beyond the South African example detention of migrants including refugees and asylum seekers is rife across the African Continent. Libya is another example of extensive migration detention. Looking at the global detention project profile for Libya: 'Libya is notoriously perilous for refugees, asylum seekers, and migrants, who often suffer a litany of abuses, including at the country's numerous detention facilities. Conditions at these facilities, many of which are under the control of militias, are deplorable. There are frequent shortages of water and food; over-crowding is endemic; detainees can experience physical mistreatment and torture; forced labour and slavery are rife; and there is a stark absence of oversight and regulation' (12). In a December 2019 study published on 'What makes refugees and migrants vulnerable to detention in Libya' it was observed that of the 5144 participants in the study 10% were detained in the period between May 2017 and June 2019 and 75 % of these were not given the reason for their arrest (13). Arrest was twice as likely for those seeking to go to Europe than those seeking to remain in Lybia and many approximately 140 about a quarter of those arrested stated that they were held for ransom payments (13).
As August is recognised as Women's month in South Africa one may reflect on the position of Women. A number of those detained are women, children, elderly and or disabled and more vulnerable in migration detention. Women and particularly single mothers were recognised as a vulnerable group deserving of reduced sentences in South Africa in Presidential Special remittance of sentences dating from remittance by Former President Nelson Mandela in May 1994 to remittances offered in December 2019 by President Cyril Ramaposa (14). The release of prisoners for minor offices is starting with women and the focus is on minor offices. It is hoped that migration detention is an area in which remittance of detention periods will be realised and ideally that in so far as possible authorities across the continent adopt alternatives to detention.
James Chapman
SIHMA
Project Manager
Sources:
---
Categories:
---
Tags: