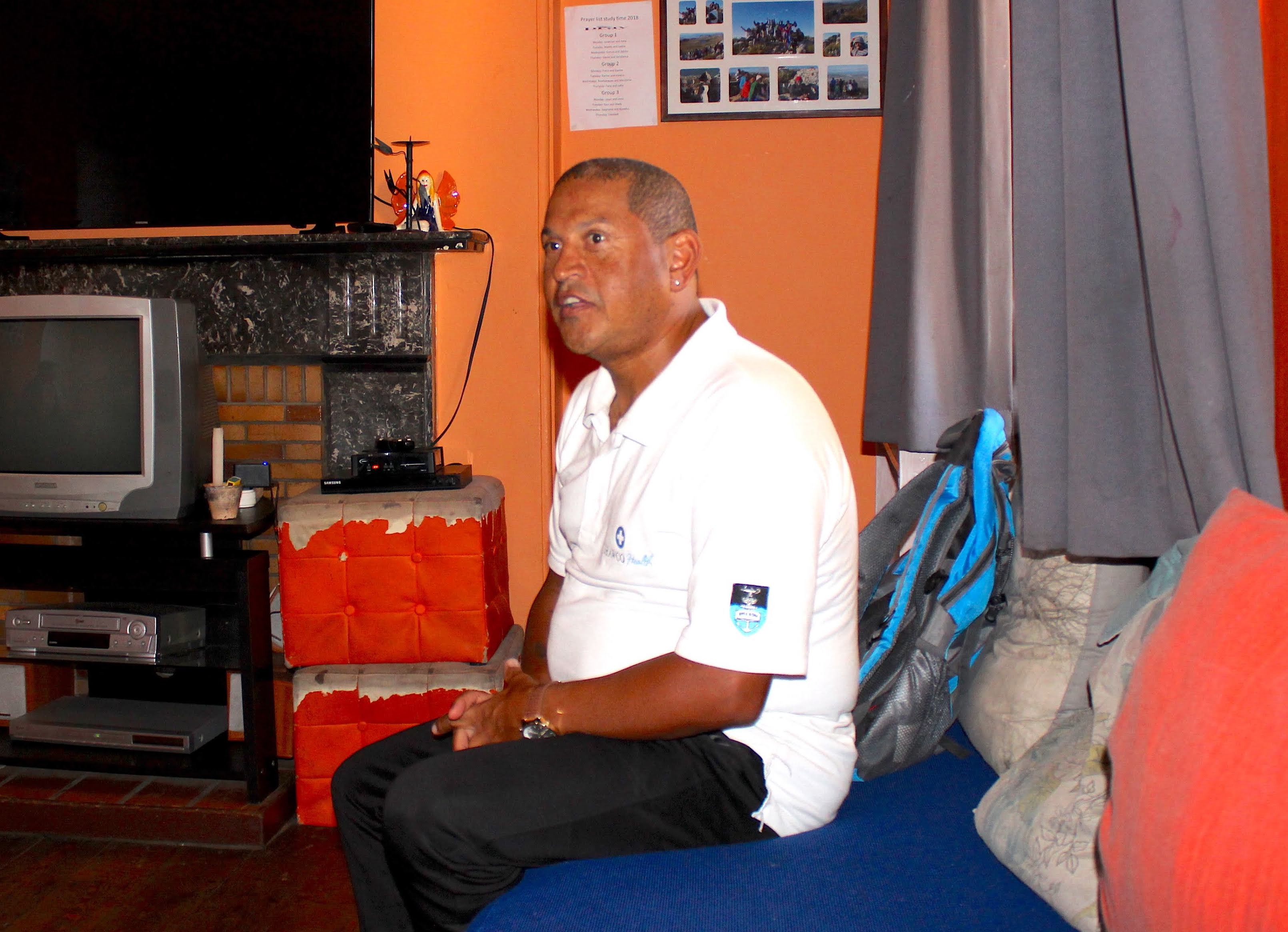 Heritage Day and Migrants' History in South Africa - Interview with Dezz van Niekerk (Part 2)
Happy Heritage Day!
On September 24th, South Africa celebrates Heritage Day! Through events all over the country, this day recognises, celebrates, and remembers the cultural diversity and heritage of all people in South African society. Heritage Day is a celebration that is quite specific to South Africa. Only a few countries around the world celebrate their cultural heritage and traditions in a national celebration, mainly in the Americas and the Caribbean – such as National Heritage Day in Turks and Caicos Islands (October 12), Culturama Day in Saint Kitts and Nevis (August 3), and Native American Heritage Day in the US (November 26). Some national and independence days also serve as cultural heritage day, e.g. Naadam Festival in Mongolia (July 11 to 15). Other countries like Angola, Kenya, Mozambique, Namibia, Rwanda, Uganda, Zambia and Zimbabwe commemorate aspects of their history and culture in Heroes' Day celebrations. UNESCO's World Heritage Day is on 18 April and is also known as international day for monuments and sites (1).
Paradoxically, although often playing a significant role in the building of a nation, migration heritage is not often, if ever, celebrated at the national level. Even more worrying is the exclusion of present-day migrants living in South Africa from the discourse about South African identity – or we should rather say, the plurality of identities that make up South African society. This omission of migrants' heritage in South Africa is one of drivers of xenophobia and racism in the country, when migrants are seen as invasive aliens rather than contributors to society.
In honour of South African Heritage Day, SIHMA has chosen to address the role of migration in the history and heritage of South Africa. To discuss this, we interviewed Dezz van Niekerk, life coach, mentor, writer, popular educator, specialized counsellor in Cape Town.
Q: As we commemorate and celebrate Heritage Day in South Africa on 24 September, a day all people living in South Africa reflect on their heritage, what would you say about the state of South Africa, the Rainbow Nation? To what extend do you think South Africans have addressed and healed from the pains of the past?
The history that is told comes from apartheid White history. Black history was later integrated but South African history was never retold. In this history, the White man is the saviour, and the Black man is the slave, instead of South African history being about these two groups together. The history that is told centres around oppression while it should focus on displacement, poverty and resistance. Between the 1950s and the 1990s, the slogan against Apartheid was "Freedom now, education later". This focus on 'liberation now' in the resistance movement (in and outside South Africa) had the consequences that, after 1994, the masses trained in resistance had no call in the government. They ended up unemployed with no answer from the government. On the contrary, most exiles got trained and came back to occupy government positions. In addition, South Africans were so focused on overcoming the government that they were not ready to keep up with the competition coming from Chinese factories, and South African factories had to close. Large unemployment still persists in South Africa today, even with a university degree. This is frustrating for South Africans, and the blame is put on foreign nationals, the scapegoat. There's mainly racism against other Africans: Zimbabweans, Somalis, Congolese, Cameroonians, Ethiopians, Nigerians, Zambians, etc. People coming from different South African provinces can also be seen as foreigners. We need to get rid of that. When we see ourselves as categories, we categorise and reject people. We need to have an African identity in South African. We need to celebrate and welcome people, to celebrate humanity. Policies need to change around the Land Act to allow people to own land. When celebrating heritage day, we need to understand that we are part of a bigger family, that we are interconnected with our African neighbours. We are not fighting the right things by fighting migration; we are not addressing poverty in communities. The challenge is to break the bases of race, colour, language, and to go beyond. We have to engage the world differently, not a Black, Coloured, or White, but together. Young people should be inspired by the legacy of students resisting, to do the same, to challenge the system rather than complaining, and to bring the necessary change. The problem is how to empower young people to take on scholarship, to become entrepreneurs, when there is such a high level of unemployment.
The first part of Dezz's interview can be found on the following link.
James Chapman and Nolwenn Marconnet
SIHMA SIHMA
Project Manager Research and Communication Intern
Resources:
1. https://www.icomos.org/en/focus/18-april-international-day-for-monuments-and-sites
2. Inside Out's Facebook page: https://www.facebook.com/groups/602981660645785
---
Categories:
---
Tags: