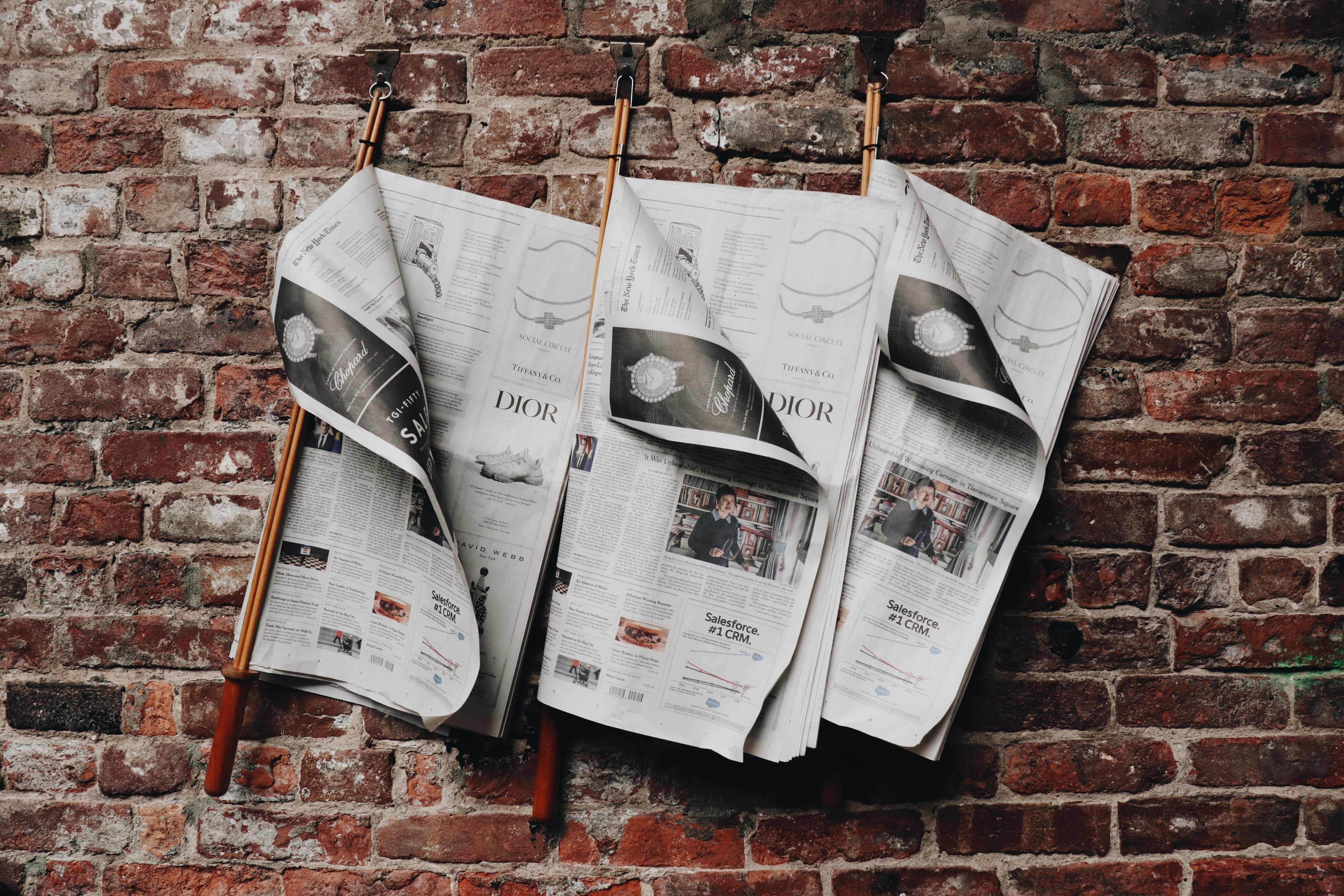 September 2021 - Press Review
NATIONAL COVERAGE
Refugees in Cape Town giving up hope of home affairs or police assistance, would rather leave SA
Daily Maverick - 29/09/2021
After two years of sitting-in and protesting outside the UN Refugee Agency (UNHCR) office in Cape Town, about 800 refugees have moved back into their communities. The refugees were protesting against xenophobia in South Africa and demanding UNHCR assist and send them to a different country. As the Covid-19 pandemic started in the country, some of them moved back to their communities, some were relocated to camps in Wingfield and Bellville by the City of Cape Town, and some were deported. Two years later about 150 people out of 400 are still in Wingfield, and 650 people are still living in the Bellville site. This group of refugees does not want to go back to its community, but wants UNHCR to help them leave South Africa. Most of them have problems with documents and crime, and accuse the police of failing to assist them. UNHCR has been assisting them with rent and food assistance for three months, but this has come to an end and now the people are worried about how they will manage.
Read the full article:
https://www.dailymaverick.co.za/article/2021-09-29-refugees-in-cape-town-giving-up-hope-of-home-affairs-or-police-assistance-would-rather-leave-sa/
Undocumented people neglected in plans to vaccinate
New Frame – 02/09/2021
There are still questions about how undocumented and other vulnerable people can register for Covid-19 vaccine in South Africa. The Department of Health confirmed that registration on the Electronic Vaccination Data System is available to people with valid identity numbers or equivalent passport, refugee or asylum permit numbers. Recently the Western Cape Department of Health tested a system that also will allow undocumented people to register for the vaccine by using a paper-based form without an official number. Undocumented people could enter "undocumented" in the section "identity number/passport number".
Read the full article at:
https://www.newframe.com/undocumented-people-neglected-in-plans-to-vaccinate/
Pretoria accused of 'signing death certificates' by rejecting Afghan refugees
Daily Maverick – 03/09/2021
The Department of International Relations and Cooperation in South Africa announced that it is unable to host Afghan refugees who fled the country after the Taliban took control of Kabul in August. The main reason for not accepting the refugees seemed to be the cost. Moreover, the South African government has been accused of "signing death certificates" for many Afghan refugees whom it refused to allow into South Africa temporarily in the beginning of September.
Read the full article at:
https://www.dailymaverick.co.za/article/2021-09-03-pretoria-accused-of-signing-death-certificates-by-rejecting-afghan-refugees/
Also read:
Africanews - 2 September 2021
https://www.africanews.com/2021/09/02/south-africa-not-in-a-position-to-receive-afghan-refugees/
REGIONAL COVERAGE
Slow aid response frustrates Congolese made homeless by volcano
The New Humanitarian – 16/09/2021
The need for emergency aid for those affected by the Mount Nyiragongo volcano outburst in the Democratic Republic of Congo is a pressing reality for the thousands of people affected by this phenomenon. People displaced by the event have been cared for in camps set up ad hoc to respond to the humanitarian emergency, but the speed and quantity of aid is not helping to alleviate the consequences of the volcanic explosion. With extremely difficult conditions in the relocation camps, where there are hardly any sanitation facilities and a very limited amount of water, the focus is on the resources coming in from outside to alleviate the situation. While on the one hand, the lack of consistency in the delivery of emergency aid by international organisations is criticised, the aid authorities underline the difficulties they have in reaching the population due to delays on the part of the Congolese authorities. Other examples of uncoordinated resources are visible in the delays in transferring the affected people to the new shelters that have been ready for weeks. Responsibility for this shifts the focus to political interests and the lack of organisation with NGOs involved in alleviating the situation, and meanwhile, in the background, those affected by the catastrophe continue to wait.
Read the full article at:
https://www.thenewhumanitarian.org/news-feature/2021/9/16/slow-aid-response-frustrates-congolese-made-homeless-by-volcano
Read more about this issue at:
In Pictures: Thousands flee as DR Congo volcano erupts
Aljazeera - 23/05/2021
https://www.aljazeera.com/gallery/2021/5/23/in-pictures-thousands-fled-as-dr-congo-volcano-erupts
Mount Nyiragongo: DR Congo residents flee as volcano erupts
BBC - 23/05/2021
https://www.bbc.com/news/world-africa-57215690
Volcano Erruption in the Democratic Republic of Congo
SIHMA - 29/06/2021
https://sihma.org.za/Blog-on-the-move/volcano-eruption-in-the-democratic-republic-of-congo
Uganda's doors will remain open to refugees
Aljazeera – 23/09/2021
The reception of thousands of Afghans forced to flee their country after the Taliban takeover has created an unprecedented network of international solidarity. Different countries involved in the evacuation and relocation of the displaced tried until the last moment to respond to the emerging flood of people trying to leave Afghanistan by any means possible. In this case, Uganda's role in refugee reception came to the forefront when it was approached by the US to participate in the reception and placement of the Afghan refugee population. In cooperation with the US government, Uganda has made provision for the temporary settlement of Afghan refugees in the Kampala area until they can be transferred to their final destinations in the US or other countries. With a population of nearly 1.5 million refugees, and in a weakened economic climate following the COVID-19 pandemic, Uganda has reiterated its offer to receive those in need of assistance in a show of solidarity with the situation.
Read the full article at:
https://www.aljazeera.com/opinions/2021/9/23/ugandas-door-will-remain-open-to-refugees
Read more about this issue at:
Arrival of Afghan refugees in Uganda raises security concerns
Reuters - 25/08/2021
https://www.dw.com/en/arrival-of-afghan-refugees-in-uganda-raises-security-concerns/a-58979994
IOM Relocates Over 17,000 People Uprooted by Conflict in Northern Ethiopia to New Shelter
IOM - 17/09/2021
Thousands of people displaced by the conflict in northern Ethiopia are being relocated by the International Organisation for Migration to a location where they will have better sanitation and general health care. The extreme conditions in the Tigray region of Ethiopia have made the provision of minimum sanitation, food and economic relief a major challenge for the IOM and other agencies working on the ground. The relocation of these people has been made possible through the joint efforts of USAID's Bureau for Humanitarian Assistance (BHA), European Civil Protection and Humanitarian Aid Operations (ECHO), Ethiopia Humanitarian Fund (EHF), United Nations Central Emergency Response Fund (CERF) and the German Humanitarian Assistance. Although humanitarian care remains the number one priority in this situation, this relocation of displaced people will provide a brief relief from the stress and survival situations they are being exposed to.
Read the full article at:
https://www.iom.int/news/iom-relocates-over-17000-people-uprooted-conflict-northern-ethiopia-new-shelter
South Sudanese refugees homeless again after Sudan floods
The New Humanitarian – 23/09/2021
A new setback in the form of waterspouts has hit the more than 250,000 South Sudanese refugees in neighbouring Sudan. This severe weather forced them to relocate their few belongings and move to other camps, nearby villages and even to stay on the streets without resources. The severity of this year's rains in South Sudan has affected more than 35,000 homes according to the Sudanese authorities, and unfortunately, what little stability the refugee population had gained by settling in the flood-affected areas has been washed away along the way. A further consequence of this environmental disaster is the appearance of diseases related to the stagnation of these waters, as more than 150 refugees have been diagnosed with Malaria, making the sanitary conditions even worse for these people, who must remain on alert in case the intensity of the rains is repeated in the coming weeks.
Read the full article at:
https://www.aljazeera.com/gallery/2021/9/23/photos-south-sudanese-refugees-homeless-again-after-sudan-floods
INTERNATIONAL COVERAGE
COVID-19 tops list of UNHCR's most underfunded crises in 2021
UNHCR – 17/09/2021
The report "UNHCR's most underfunded situations in 2021" shows that UNHCR's response to the COVID-19 pandemic has been greatly underfunded, and thereby threatening the safety, health and wellbeing of forcibly displaced people all over the world. UNHCR has received $307.3 million of the required funding of $924 million to cover all COVID-related projects this year. Many refugees, displaced and stateless people therefore find themselves in situations where they are exposed to the virus and experience economic deprivation like loss of income, risk of eviction, and difficulties attaining food and other necessities. This can also increase the risk of exploitation and gender-based violence for both children and adults. In this regard, UNHCR askes the international community to share excess doses of COVID vaccines to address the global vaccine inequality.
Read the full article at:
https://www.unhcr.org/afr/news/stories/2021/9/614464ee4/covid-19-tops-list-unhcrs-underfunded-crises-2021.html
Confronting the long, uneven path to gender-based asylum in the US
The New Humanitarian - 21/09/2021
Tens of thousands of women have fled from gender-based violence in El Salvador, Guatemala and Honduras during the last years, attempting to reach the United States. The journey is long and dangerous, and many of the women who make it to the US border end up disappointed due to the difficulties victims of gender-based violence encounter to get protection through the US asylum system. Unlike countries like Canada, Sweden and the UK, the US has not codified rules for gender-based asylum claims, thereby making it a challenge for these women to get protection. This has led to a fluctuation of granted asylum cases over the last decades, depending on different administration's policies on immigration and on court decisions. The situation has been further worsened in recent years as the Trump administration made it even more difficult to access asylum by ruling that "...violence perpetrated by non-governmental actors will not qualify for asylum."
Read the full article at:
https://www.thenewhumanitarian.org/analysis/2021/9/21/the-uneven-path-to-gender-based-asylum-in-the-US
For 55 million displaced, status quo 'not an option'
UN News - 29/09/2021
A new report by the UN Secretary-General's High-Level Panel on Internal Displacement was released this month, raising concern about the number of internally displaced persons (IDPs) who are in dire need of assistance. According to the report, more than 55 million people are internally displaced within their own countries, and the number keeps increasing. Even though humanitarian assistance is critical for them to survive, 'status quo' is not an option in the long run and solutions must be found. Internal displacement is one of the world's most neglected crisis and long-term solutions are essential to improve livelihoods and to achieve the Sustainable Development Goals. The report therefore calls upon Governments, civil society, the international community and the private sector, to collaborate and take a development-oriented approach to make a change for all the people displaced by violence, conflicts, disasters and climate change.
Read the full article at:
https://news.un.org/en/story/2021/09/1101642
Digital investigation proves Poland violated refugees' rights
Amnesty International - 30/09/2021
Migrants from Afghanistan and Iraq have been trying to reach the European Union (EU) through Belarus to seek international protection. UNHCR raised concerns last month about a group of 32 Afghan people stranded on the border between Poland and Belarus for more than three weeks without food, clean water, shelter and medicine. After a digital investigation, Amnesty International has revealed that the group's position shifted overnight from Poland to Belarus, in what seems like an unlawful forced return by Polish forces. After studying the satellite photographs and 3D reconstruction, Amnesty strongly believes the Polish guards surrounded the group and forced them back to the Belarusian side. The 32 Afghans all applied for international protection in Poland while stuck on the border. Poland was ordered to provide the group with assistance by the European Court of Human Rights but has not yet complied with the interim measures (30/9/21).
Read the full article at:
https://www.amnesty.org/en/latest/news/2021/09/poland-digital-investigation-proves-poland-violated-refugees-rights/
Photo by Juliana Malta on Unsplash
---
Categories:
---
Tags: