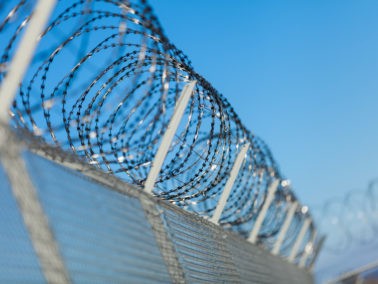 The Cape Town RRO in Comparative Perspective: Accessing Rights and Cities
So far, the Cape Town Refugee Reception Office (RRO) has failed to comply with final court orders to accept all new asylum applicants by the end of March 2018 and in response, civil society organizations have staged public protests to put pressure on the Department of Home Affairs to fully open the office. This incident around the RRO in Cape Town is only the most recent example of restricting access to asylum in South African cities. Whether through partial or full closures of RROs in major cities, or the lack of political will and capacity to process asylum applications in an efficient and legitimate manner, it has become increasingly difficult for applicants to access the asylum system and legal documentation. The immediate consequences of reducing access to documentation and status for asylum seekers include a major backlog of appeals cases; reliance on litigation and courts to resolve legal status; and rejected applications, expired permits and persons without legal documentation who are subject to unlawful detention and deportation to countries where their lives may remain at risk.
When talking about asylum in South Africa and its cities, it may be useful to consider current reforms and challenges to refugee and asylum seeker legislation and policies around the world. It may therefore be relevant to think about how increasingly reduced access and lack of political support for asylum in South African cities and civil society resistance fits with broader trends internationally and what role can South Africa play within the global context. Clearly, South Africa is not the only country that is seeking to reduce access to asylum in cities, as similar reforms and practices are currently prevalent around the world. For example, a recent Human Rights First report has highlighted current policy reforms and border detention practices designed to prevent asylum seekers from entering the US. Furthermore, Germany has recently proposed having processing centers at the country's borders where asylum seekers would stay until their applications are processed. These centers resemble initiatives in the current White Paper on International Migration in South Africa on building processing centers on the country's borders in place of
Such reforms have been highly contentious and challenged by civil society and other local political actors. City mayors and civil society organizations in certain cities such as Barcelona have mobilized for national institutions to accept greater number of refugees and asylum seekers. In other regions, the right to work for refugees has been promoted by international institutions and host governments. For example, the Jordan Compact has seen European donors distributing large amounts of financial resources to support work initiatives that target Syrian refugees in Jordan, albeit with the additional incentive to reduce migration flows to Europe. South African legislation has already protected the right to work for refugees and asylum seekers, though recent amendments to the country's Refugee Act would remove the right to work for asylum seekers in spite of previous court decisions reaffirming this right.
So where does this leave the current restrictions on RROs and proposed legislative reforms in South Africa? The fact is restrictions on asylum seeker rights and movement to cities may prove counterproductive and highly contentious by cutting off access to economic opportunities, social networks, and civic institutions for this population. As many academic and civil society actors have pointed out, border processing centers in South Africa would require large amounts of public resources and often put the rights and livelihoods of those detained at risk. It also remains unclear how such reforms would reduce anti-foreigner violence or undocumented migration, and would rather most likely exacerbate these issues and continue to be challenged on several grounds in the country's courts.
As elsewhere in the world, South Africa may be better off not tightening its asylum laws, but rather reforming other aspects of its immigration policy. As many observers, including the Scalabrini Centre of Cape Town, have noted, facilitating legal channels for regional labor migration and providing adequate documentation would address many challenges of the asylum system without risking the lives of asylum seekers. These principles, among others, have been reiterated in the recent "zero draft" of the Global Compact for Safe, Orderly and Regular Migration and are already included in the aforementioned White Paper.
In all, with better implementation; broader immigration reforms; and greater support from political actors and institutions at the local, national, and international levels, the existing asylum system based in South African cities could provide a working alternative that does not require large amounts of public resources while facilitating the protection and livelihoods of asylum seekers and refugees residing in cities.
---
Categories:
---
Tags: