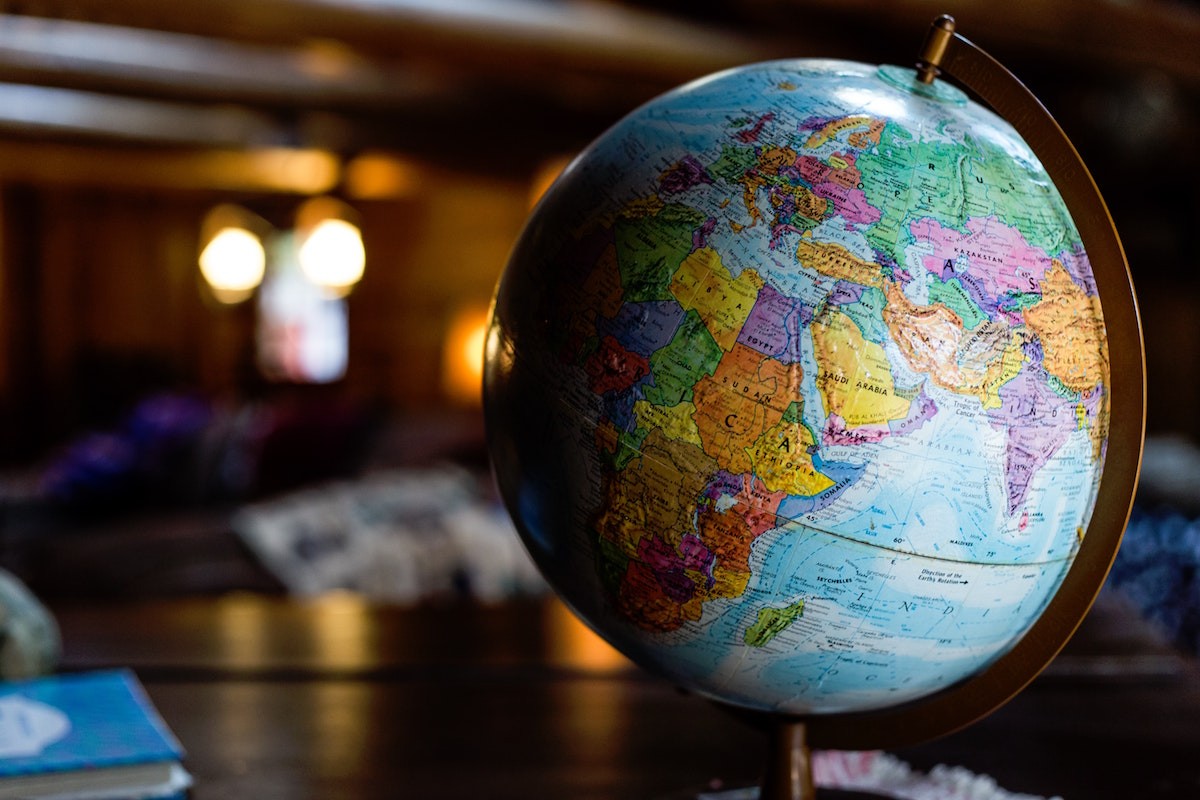 October Press Review
NATIONAL COVERAGE
Cape Town refugee crisis far from over amid government squabbles
Times Live – 22 October 2020
In October 2019, refugees and asylum seekers started occupying Greenmarket Square in central Cape Town to protest against xenophobia. A year later, the crisis is far from over as neither the city nor the Department of Home Affairs (DHA) is taking responsibility to find durable solutions for the protesters. Since the beginning of the Covid-19-related lockdown in April, the refugees and asylum seekers have been moved to two temporary shelters in Goodwood and Bellville. But since then, the city and the government keep passing the buck, the number of people in each and almost doubled and the way forward is still unclear.
Read the Times Live article here: https://www.timeslive.co.za/politics/2020-10-20-cape-town-refugee-crisis-far-from-over-amid-government-squabbles/
The fight against sexism and GBV must include migrant, refugee women
The Daily Vox – 23 October 2020
"African feminists have long argued that change is attainable only when society's most vulnerable members are protected". This is the claim of Terri Maggott, Research Coordinator at Institute for Pan-African Thought and Conversation (IPATC) at the University of Johannesburg, in The Daily Vox. The fight against patriarchal oppression in South Africa should be inclusive of migrant women who are particularly vulnerable and often powerless when they are victims of rape, sexual harassment or GBV. Not only are there high levels of GBV, migrant women, additionally 'face a "triple oppression" of xenophobia, racism, and misogyny.' As Maggott points out, reporting incidents is often difficult for migrant women because of xenophobic attitudes of local police and healthcare workers. The Covid-19 pandemic has also aggravated economic situation globally and in South Africa and placed further strain on 'the already-precarious situations of undocumented women migrants.' Migrant women must be incorporated in the feminist conversation and the fight against GBV and xenophobia.
Read Maggott's full article here: https://www.thedailyvox.co.za/the-fight-against-sexism-and-gbv-must-include-migrant-refugee-women/
Mozambique: Migration authority complains over South Africa's handling of deportations
Club of Mozambique – 23 October 2020
The Mozambican migration authorities (Senami) were faced with "surprise deportation" of 79 Mozambican's repatriated from South Africa without following the agreed procedure including failing to provide the Mozambican authorities with seven days' notice before effecting deportation. A commission was created by the president of the National Human Rights Commission to investigate this practice, as it is not the first time that Mozambique's authorities are complaining about the way in which deportation takes place from South Africa.
Read the Club of Mozambique article here: https://clubofmozambique.com/news/mozambique-migration-authority-complains-over-south-africas-handling-of-deportations-175072/
South Africa Officially Reopening Borders for Tourism October 1
Travel Off Path – 20 October 2020
From the 1st of October 2020 South Africa's borders officially reopened for tourism and reopening included travel into and out of the country. Since South Africa sees around 17 million tourists per year, reopening borders for both inbound and outbound tourism has been a major priority. South Africans wishing to travel however, are likely for experience difficulties as, 'South Africa has not been added to most 'green lists' around the world, chiefly within the EU' '[d]espite the low new-case data'. Travel into the country is permitted from Low and Middle Risk countries, subject to fulfilling certain requirements (eg All passengers will be required to present the negative result of a PCR test, taken no longer than 72 hours prior to departure) whereas travel is not permitted for tourism from high risk countries. The list of permitted countries was amended on 19 October 2020 and while it allows travel to South Africa from all other African Countries and from Oceania there are numerous countries from Asia, Europe and the Americas, from which travel was common place previously, that are now banned from travel. Countries on the high risk list prevented from travelling to South Africa as of 19 October 2020 are: Argentina, Bangladesh, Belgium, Brazil, Canada, Chile, Colombia, France, Germany, India, Indonesia, Iran, Iraq, Italy, Mexico, The Netherlands, Peru, The Philippines, Russia, Spain, The United Kingdom and The United States of America
Read the Travel Off Path article here: https://www.traveloffpath.com/south-africa-officially-reopening-borders-for-tourism-october-1/
Read further SIHMA blog on the move blog post on Covid-19 Tourism and Migration in Africa here: https://sihma.org.za/Blog-on-the-move/covid-19-tourism-and-migration-in-africa-1
Blog on the Move – 6 October 2020
REGIONAL COVERAGE
Migrants from Africa take more dangerous route to Europe
DW News (Deutsche Welle) – 9 October 2020
2020 has so far seen an increase of 600% of migrants who have reached the Canary Islands by sea compared to 2019. This Atlantic route is considered the most dangerous crossing in the world where 1 in 16 migrants die. The Mixed Migration Center (MMC) suspects the impact of Covid-19 to be the reason why this route is becoming popular especially as there are fewer smugglers are now available on more common migration routes. New migration deals can also be to blame as European countries have been asking African countries to reinforce the controls around migration routes in Northern Africa.
Read DW News article here: https://www.dw.com/en/migrants-from-africa-take-more-dangerous-route-to-europe/a-55201985
Also see article from the Guardian 29 October 2020 entitled: Canary Islands under pressure as 11,000 migrants arrive in 2020 - https://www.theguardian.com/world/2020/oct/29/canary-islands-under-pressure-as-11000-migrants-arrive-in-2020
Fake trafficking news targets migrants
New Frame – 19 October 2020
The American-born conspiracy theory QAnon, which alleges that children are being trafficked by Satan worshippers, is spreading in South Africa further fuelling xenophobic rhetoric, in particular through social media such as Twitter. A campaign on twitter about putting South Africans First presents 'itself as patriotic and caring about the wellbeing of South Africans. Instead, it has been actively inflaming hatred against migrants, especially from Zimbabwe and Nigeria.' Messages and videos about inaccurate data on children trafficking and abduction are causing uncertainty and paranoia amongst South Africans and defeat the ends of justice. While data around trafficking in persons including children may be limited and/or outdated, inaccurate and often inflated claims around trafficking, some of which conflate trafficking and smuggling, are often 'used by the state to justify repressive laws and policies to restrict migration and curtail migrants' rights while claiming to protect vulnerable migrants, including women and children." '
Read the full article on New Frame here: https://www.newframe.com/fake-trafficking-news-targets-migrants/
Senior Libyan coastguard commander arrested for alleged human trafficking
The Guardian – 16 October 2020
'The UN-backed government in Libya has arrested a coastguard commander alleged to be one of the world's most ruthless human traffickers, suspected of being behind the drowning of dozens of people… It is the first time that a senior figure of the Libyan coastguard has been arrested for human trafficking.'
Read The Guardian article here: https://www.theguardian.com/global-development/2020/oct/16/senior-libyan-coastguard-commander-arrested-for-alleged-human-trafficking
Women, migrants the hardest-hit by Covid-19 pandemic
The Citizen – 27 October 2020
The Southern African Trade Union Coordination Council released a study into the impact of Covid-19 on workers in the Southern African Development Community (SADC) region. '[M]igrant workers in Southern Africa are the hardest-hit by the Covid-19 pandemic, according to [the] report, as workers across the region face lower quality lives, loss of income and a battle for a "living wage". The study established that across the [SADC] countries, the Covid-19 crisis intensified the vulnerability of migrant workers to informal contracts, exploitative employers, unsafe work conditions and restricted access to basic services. 'The sectors the most affected by the pandemic were… tourism and service, informal economy, transport and education', which are sectors in which female migrants are highly represented. Hence it is not surprising that 'Women were highlighted as having taken a harder hit from the virus in the labour market and at home.'
Read The Citizen article here: https://citizen.co.za/business/business-news/2375705/women-migrants-the-hardest-hit-by-covid-19-pandemic/
Have also a look at SIHMA's first blog post in our new blog series on migrant women and access to rights and services in Africa: https://sihma.org.za/Blog-on-the-move/the-exclusion-of-migrant-women-in-africa-access-to-the-labour-market
INTERNATIONAL COVERAGE
The future of migration in the Global South: racializing diseases has to stop
Open Democracy – 8 October 2020
While studies of the impact of Covid-19 on movement have been mainly focusing on the Global North or on South to North migration flows, migrants coming from the Global South have for a long time been discriminated against because "poor countries are often seen as places where diseases are embedded". "African migrants face discrimination globally whenever there is an epidemic on the continent, as evidenced in how African migrants were treated in Asia, North America and elsewhere during the Ebola epidemic." In fact '[e]ntire migration processes are built around testing migrants in the Global South to ensure they have no diseases in order to apply for visas. These processes are by and large not reciprocal.' 'The pandemic has given states an excuse to implement heavy handed migration policies as a means of 'stemming' the spread of the virus. At the height of the pandemic, in cities like Guangzhou, China, African migrants faced discriminatory and punitive measures including forced evictions, denial of access to accommodation, police brutality, targeted and forced quarantine, and the seizure of their passports.' Yet the Covid-19 crisis has shown that disease ignores ethnicity, borders or economic considerations. On the contrary, in African countries, Covid-19 was introduced by visitors coming from the Global North, especially from Europe, who do not have to pass through the same rigorous health assessments when they emigrate to the Global South. The above evidences the states racialisation of diseases in the global health system and the need to address and correct this going forward.
Read the full article by Overa Olakpe for Open Democracy here: https://www.opendemocracy.net/en/pandemic-border/future-migration-global-south-racializing-diseases-has-stop/
Human Mobility, Shared Opportunities: A Review of the 2009 Human Development Report and the Way Ahead
Relief Web – 21 October 2020
The United Nations Development Programme (UNDP) has released a new report title "Human Mobility, Shared Opportunities: A Review of the 2009 Human Development Report and the Way Ahead" which covers the reality of migration and how it intersects with human development. This report shines a positive light on migration and changes over the last 10 years and mentions the growing recognition that 'migration can play an important role in reducing poverty, strengthening community resilience, shoring up financial stability and integrating developing countries into global networks of knowledge and commerce".
Find the report here: https://reliefweb.int/report/world/human-mobility-shared-opportunities-review-2009-human-development-report-and-way-ahead
Urban Thinkers Campus launches series on Forced Migration in Cities with an initial focus on Latin America
UN Habitat – 23 October 2020
UN-Habitat's Urban Thinkers Campus has launched a series on forced migration in urban settings. The first session of the series focused on the impact and management of forced migration in Latin American cities including featuring speakers from local authorities, as well as Cities Alliance, UN-Habitat, the Swiss Agency for Development and Cooperation (SDC) and United Cities and Local Governments (UCLG). The second session will focus on refugees on 12 November 2020 and the third one on internally displace people on 10 December 2020.
Learn more of the series here: https://unhabitat.org/urban-thinkers-campus-launches-series-on-forced-migration-in-cities-with-an-initial-focus-on-latin
One of the focal cities in the above series is São Paulo, Brazil which is home to Missão Paz which includes to one of the Scalabrini study centres, like SIHMA, being the Centre for Migratory Studies (CEM).
For news on Missão Paz and events see: http://www.missaonspaz.org/menu/quem-somos
Catholic Immigrant Integration Initiative (CIII) Conference
The Center for Migration Studies of New York (CMS) and the University of Notre Dame hosted the 2020 Catholic Immigrant Integration Initiative Conference on Thursday, October 1 and Friday, October 2, 2020. The theme for this year's conference was "Building Communities of Belonging and Hope". His Eminence Cardinal Michael Czerny, SJ, Under-Secretary, Migrants and Refugee Section, Vatican Dicastery for Human Development. The lecture, entitled Mobility and Lockdown: Challenges to the Human highlighted the paradoxical situation of the COVID-19 pandemic on human mobility. SIHMA's Executive Director Fr. Filippo Ferraro was one of the panellists at a simultaneous session hosted by the Centre for Migration Studies of New York (CMS) and the University of Notre Dame, entitled "Addressing the Legal Obstacles to Immigrant Integration, Protection and Defence" in the annual Catholic Immigrant Integration Initiative (CIII) 2020 virtual conference.
Find out more about the conference at: https://cmsny.org/event/2020-catholic-immigrant-integration-initiative/
Read SIHMA's blog post from 3 November about the event here: https://sihma.org.za/Blog-on-the-move/catholic-immigrant-initiative-ciii-conference
For the Fr. Lydio Tomas, C.S. Annual Lecture delivered by His Eminence Cardinal Michael Czerny, SJ, see: https://www.youtube.com/watch?v=Au9LP6uSxpU&feature=youtu.be
Photo by Kyle Glenn on Unsplash
---
Categories:
---
Tags: